Hi ladies,
just sidetrack alittle. As you may have know that i just came back from Taiwan few days ago. I thought of sharing with you what are some of the items i brought from Taiwan. Well, the beauty industry is sooo competitive over there. Be spoiled for choice! The best part is, the prices are pretty reasonable.

L'egere Whitening Anti-Dark Circles Eye Roller
熊貓眼掰掰筆
NT$299 (approximately SGD$13.70)
Originally developed by a dermatologist, this whitening Anti-Dark Circles eye roller will help to:
Reduce the dark circles
Brightening eye contour
Anti bags and wrinkles
Directions

: Use everyday or night, after cleansing, gently roll it under the eye from the inner corner to the outer corner, one or two times.
( i thought of posting the directions coz i cant find these information online in English. It's actually printed at the back of the box.)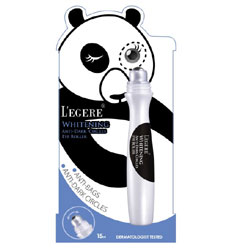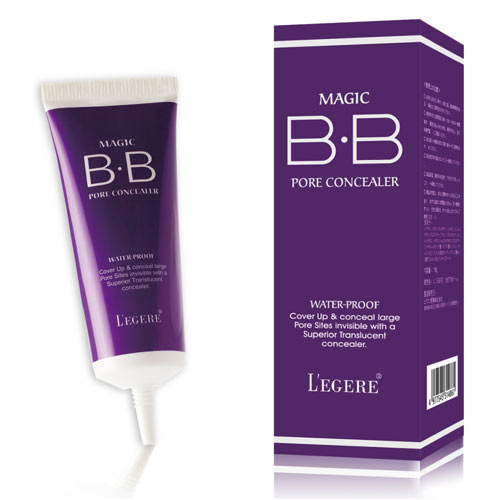 L'egere Magic BB Pore Concealer
妝前毛孔隱形霜
NT$299 (approximately SGD$13.70)
Water-proof
Cover up & conceal large pore sties invisible with a superior translucent concealer.
Directions:
After following the daily skin routine, apply generously on rough wings of the nose and other areas on your face.
Review:
It really works as promised! The texture is like gel cream but when you rub it, it feels powdery and smooth. Very hard to describe. haha.. My bf actually buy few boxes to stock up. LOL...
L'egere White Multi Blemish Balm Creme
NT$579 (approximately SGD$26.50)
All in one - Sun protect + make up base + skin cover + foundations for 24hrs. Multi herbal extracts maintains skin white. Transparent, moisture and elastic.
Directions:
After following the daily skin routine, apply generously on face & sensitive area. For skin protection and natural-looking coverage, lightly pat a small amount of product over entire face in the final stage of basic skin toning.
Review:
This is my first BB cream and i love the coverage. However it does make my skin look a little oily ( i have combination skin). So i guessed after i apply this, it's best to go along with the loose powder.
Well ladies, this is just some of the items i brought. This post serves as an information only. I am not selling any of the above products.
Please do check out the items i'm selling:
Kerastase hair care / treatment
http://wowprettynails.blogspot.com/2009/04/kerastase-hair-treatment-hair-care-sale.html
And of course,
8ty8beauty spree
(OPI, orly, china glaze,color club...etc)
www.wowprettynails.blogspot.com
(pls check out the latest spree from the main page)
Thanks for reading!