Hi SK-II lovers,
Welcome to my SK-II spree #1 =)
All items are 100% authentic and brand new in box. They are brought directly off the shelves from a local source/supplier and it's not old stocks.Most of the items have ready stocks. Ladies, this is a rare opportunity to get Sk-II items are such discounts. Quickly stock up your beauty supplies!
Email :
estella85@yahoo.com
Terms & Conditions:

- Once payment made, there will be no refunds/cancellation of orders

- Waiting Time: 3-5days upon receipt of payment

PAYMENT :

- Full payment required to place order. If any case the item went out of stock, full refund will be given.
- Please transfer the payment to:
POSB SAVINGS 157-03577-0
UOB SAVINGS 128-192-133-4
- For payment made via IB , please quote your nick, date of transfer and
transaction reference.

- For payment made via ATM, please indicate your Ref No., date & time of
transfer and amount.
* Please email me once payment has been made.

METHOD OF POSTAGE & COLLECTION

- Postage: Depends on total weight of order (To be advised)

- Additional Register Mail S$2.24 (strongly recommended as I will not be liable for any loss of items by normal mail)

- Meet-up @ Bukit Batok MRT (weekend), Ang Mo Kio, Changi


Please email me your orders in the following format:

ORDER FORMAT :

Name :

Email :

Self Collection / Postage :



Item Name :

Size :

Qty :
Total Amount:



NO PAYMENT = NO ORDER

PLEASE JOIN IF ONLY YOU ARE COMFORTABLE WITH ALL THE ABOVE T&Cs


Happy Shopping!!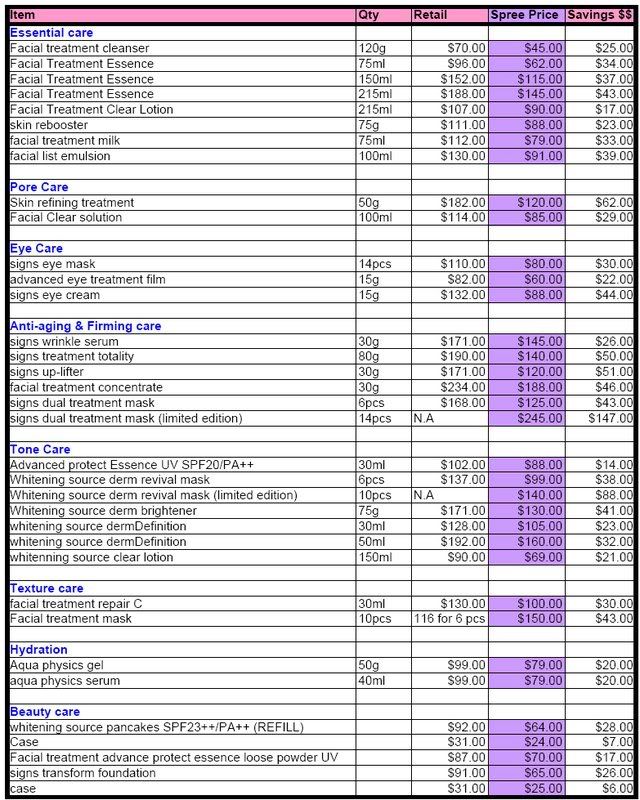 For those who are interested in trying the mask. But don't wish to purchase the whole set, it can be arrange to purchase individually. However, this will require to hit the minium order quantity to proceed.
SK-II Signs dual treatment mask 1pc $23


0/14 slots taken

SK-II Whitening source derm revival mask 1pc $17.50


0/10 slots taken

SK-II Facial treatment mask 1pc $16


0/10 slots taken

SK-II Signs eye mask 1pc $6.50


0/14 taken